We've said wine is like music. There are many genres and styles. And "best" is more a question of taste than absolutes. A pop song may be catchy and nobody is offended by elevator music. But that isn't what we want in a wine. We'd rather have a wine that has a focused edge … not something suga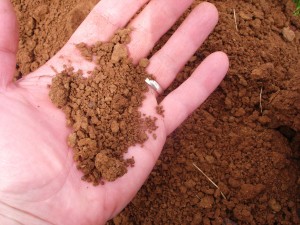 ry or bland.
Longplay is about wine being integral to a meal – not competing with or overwhelming it. Longplay is about enjoying a bottle of wine over the course of an evening, not passing judgment in ten seconds before moving to the next label. Longplay is about taking the vintage and running with it rather than trying to minimize its effect on the wine. Longplay is about nuance and harmony – like the passage of music that can be a bit jarring at first, but rewarding on subsequent listens. Longplay is about authentic wine with character that respects and pays tribute to the magic of the vineyard, and the hard work of those who nurture it.
The fruit for our wines is sourced exclusively from our own vineyard in the Chehalem Mountains. (We've always found a good solo act more intriguing than an orchestra – in wine, too much blending obscures the unique character of a site.) We farm organically because farming should be in harmony with nature and we feel synthetic chemicals are fundamentally at odds with nature. We work to keep the soil healthy because that leads to healthy vines. Healthy vines make better wine. We pay a lot of attention to the vines and help them to produce the best fruit possible. This means hundreds of hours of handwork in the vineyard; tailoring the farming to each individual vine.
When the fruit is finally ripe, the grapes are carefully harvested by hand, and the wine is aged in French oak barrels – a few of them new. We take a minimalist approach to winemaking. We don't seek to mask the uniqueness of each vintage – rather we acknowledge and celebrate the inherent differences between growing seasons in the Willamette Valley.
We chose the image on our label … taken from a photo of a record on our turntable … to emphasize our old school approach – "analog wine for a digital world." We don't make tweaks or "improvements" to our wines in a quixotic pursuit of perfection — we submit that there is no such thing as a perfect wine. But there are great wines, and great wines must have character.
While our wines drink fine on their own, they really shine when paired with your favorite meal. Try them with salads, pasta and steak, as well as wild salmon, tofu and anything else you like to eat.
How our Philosophy Influences our Winemaking
We believe wine should be made in the vineyard, so we only use grapes that we grow ourselves. We don't add colorants, gum, or flavor enhancers (e.g., "bottled oak") to our wines. We avoid using commercial yeasts in our pinot noir. We ferment our Chardonnay in experienced oak barrels and here we sometimes use commercial yeasts to ensure a good fermentation (we've learned this lesson – a barrel is a small vessel, with corners). We usually limit the amount of new oak we use on our pinot noir to 25 percent or less. We think a small amount of oak in the background gives the wine a bit of lift on the mid-palate – it is our opinion that pinot noir has been paired with oak for centuries for a reason. In 2011 we bought just one new barrel. (This was more of a budgetary issue: We try to buy four to seven new barrels – which equates to about 15 percent new wood – each vintage.)
We really don't think about scores when we make our wines and we frankly are surprised when our wines are awarded good numerical scores by critics. We are more interested in the text of the review. We especially love it when reviewers include words like "raucous," "crunchy," "nervy" or "quirky" when describing our wines. If you want highly refined and polished, keep moving. No overdubbing, no remixing!
Some years it is difficult to predict the weather. Weather is very important in this business. We pick for flavor – we don't make a habit of taking juice to the lab for testing before we've picked. Sometimes the wine might benefit from adjustments. Generally speaking, when working with a quality site that consistently produces balanced fruit such adjustments should be rare. However, we feel certain flavorless adjustments are less interventionist than adjustments that alter the flavor elements and true character of the wine. We only make adjustments we feel are necessary. This means we're prepared to accept potential alcohol between 12.5 and 15 percent. We try to farm so that our wines won't need additions of acid, but we don't rule that out because it really can make all the difference between a wine that is great and a wine that is unstable or "meh." We really aren't so dogmatic that we'll go producing wines that won't sell – it's hard enough selling sound wines that taste great. Still, we never, ever attempt to transform a warm vintage wine such that it is indistinguishable from our cooler vintages. We did need small additions of acid to some fermenters in some of the warmer vintages. In cooler vintages (e.g., 2010 and 2011), we added a little bit of sucrose (cane sugar) to a couple fermenters to ensure a complete fermentation.
We do add sulfites to stabilize the wines; this is especially important when taking such a hands-off approach in the cellar. When we make sulfur additions it is always sparingly.
We like to get to know our customers, so we try to make it easy for them to purchase our wines directly from us. (More on this.)
We'd be honored if you buy our wines, and very pleased if you enjoy them. In any case, be yourself, be responsible, and do what you want to do.