I do my best to make great wine. I don't really have a business plan, and I'd much rather be out on the farm than knocking on doors selling, selling, selling … (because time on the farm is instrumental to making great wine).
So here is the deal:
Our direct customers come first. It is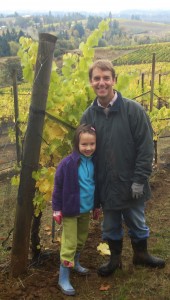 super efficient to sell direct, and we value direct customers. On orders of 12 or more bottles, we're happy to offer $1 ground shipping & handling to any of the states we serve by ground. That makes shipping less than a dime a bottle on a case! The hope on this side is that you'll appreciate the wines, continue to add bottles to your cellar, and buy more to replace the ones you enjoy … oh, and please tell your friends about us. Maybe buy them a bottle or two!
Mind you, I don't have anything against the middle tiers – they work hard for their slice of the pie,  But in an effort to streamline the sales process and connect directly with the consumer we've decided that we won't treat the direct customer as a high-margin profit center. Rather, I'm looking to develop regular direct purchase customers because it is more efficient and hopefully will allow us to provide a better experience for the buyer and us.
I only make about a thousand cases of wine per year, and I want to put those bottles in the hands of people who will appreciate them. Each bottle contains so much blood, sweat and tears that it is hard for me to put a value on the wine. We have a minuscule marketing budget and try to price the wines so that they represent compelling value — especially when one considers the quality of the wines and the effort that went into making what is essentially an artisan product. So why not buy a few bottles? Then don't be shy, take it with you to your favorite restaurants — even with corkage, it is a heck of a deal.
Thanks for your consideration. Be honest, be responsible, and drink good and interesting wine. Please don't hesitate to contact me with any questions, comments, or other feedback.
Todd Hansen, Grower
phone: 503.482.8483