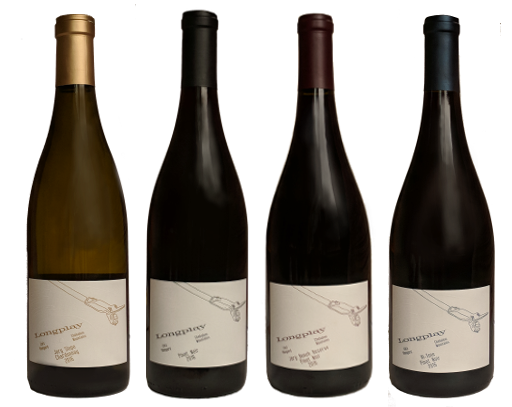 We craft authentic wines that highlight the unique character of our own vineyard, Lia's Vineyard, in the Chehalem Mountains. Thank you for making the effort to find us.
Analog wine for a digital world
No overdubbing. No remixing.
We've said wine is like music. There are many different genres and styles, and we consider our mood, the company, and what we're doing when we select the music to play or the to wine to open.
We invite you to visit us in our tasting room in downtown Newberg, Oregon. Space is limited due to COVID-19 restrictions, so appointments are strongly recommended. We are there most Saturdays & Sundays 11-5. Walk-ins are welcome, but if our tiny tasting room is at capacity you will need to wait outside. Check the calendar to make sure we'll be there (we're a bit understaffed), and if you can't visit us on the weekend, feel free to call or email to arrange a mid-week appointment and we'll do our best to accommodate your schedule.
NOTE: The tasting room will be closed for tastings and open for curbside pickup only, by appointment, until further notice!
If you are unable to make it to our shop in Newberg, you can order our wines from our online shop (assuming you are in a state that allows direct shipping). Order six bottles and shipping & handling charges are just $1.