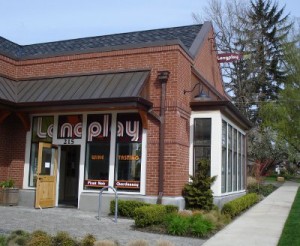 Our limited production wines can be hard to find, it's true. So by popular demand we have opened a tasting room in downtown Newberg. One of the best aspects of visiting the Longplay Tasting Room is you can try the wines before you buy! One of the worst aspects is, well, you will be subjected to some scratchy vinyl and the guy working in the shop can be a bit cranky at times. He never was very fond of working weekends … buy a bottle, cheer him up.
Address:  215 E First Street, Newberg
Phone: (503) 489-8466
Our Hours:
Seven days a week with prior arrangement – 11 a.m. to 5 p.m. (please allow circa one hour for us to prepare for your visit, but sometimes we can be ready in 30 minutes or less)
Typically Saturday-Sunday 11 a.m. to 5 p.m.however there will likely be other times when you see the open sign in the window or the sandwich sign on the corner – feel free to stop in on those occasions!
Check our calendar at the bottom of the page for events and extraordinary openings and closings. Sometimes we need to close the tasting room so we can participate in off-site events or harvest grapes.
On the first Friday of each month we stay open until 9 p.m. for the Newberg ARTWalk (except January – no ArtWalk)
Don't hesitate to drop me a line and we might be able to find a time that works for all of us.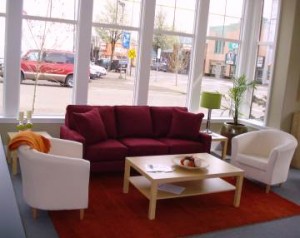 We charge a tasting fee of $10 for a sample flight of four or five wines (one Chardonnay and three or four pinot noirs).  And we are happy to apply your tasting fee toward minimum purchase of $20 or more.
* Fees might be bit higher for "special" event weekends (Memorial Day, Labor Day, Thanksgiving) but we typically make those weekends special – with food and whatnot. Fees are a bit lower for First Friday because we like to support the Newberg community.
Our Calendar: